What Customers Really Want (1 Day Program)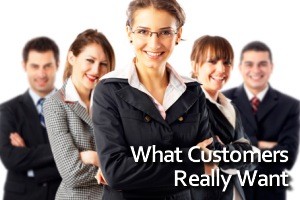 What is extraordinary customer service? We have all experienced it and, most likely remembered it. In this course participants will explore the concepts and benefits of superb customer service. Individuals will learn ways of building positive rapport with various types of customers and then apply those skills in activities and exercises throughout the course. They will dive deeper into workplace communication by examining the do's and don'ts of technology, and how to use these advances to further their customer alliances. Further groups will practice learned skills in dealing with difficult situations and making every interaction a positive experience.
See a PDF preview of this title
Course Objectives
Successful completion of this course will increase your knowledge and ability to:
Explore the concepts and benefits of extraordinary customer service
Set extraordinary customer service standards for your area
Identify ways of building customer rapport
Improve your listening skills
Take control of every call
Say "no" in a positive way
Remain calm when the customer is upset
Cool down a hot customer
Implement strategies to avoid burnout
This program comes ready-to-deliver and includes a Facilitator's Guide, Participant Guide and PowerPoint presentation or register for an in-house session.
The Reproducible Training Library comes in half-day to multi-day formats. Select the individual titles you need, choose from pre-selected topic series, or purchase the entire collection to own the ultimate training library. Each program comes ready to train with printable Participant Guides, an easy-to-use Facilitator Guide, and a Microsoft PowerPoint presentation. Most programs include additional content such as quick reference cards. That's not all - they're fully customizable, so you can add your company brand, tailor the content to your specific industry or organizational needs, and print on demand.
* Complete Listing of All Reproducible Training Programs