4D Training Associates
Our Associates are experts in the development and delivery of the high caliber of learning solutions offered by 4D Training. We work with you to provide a customized, integrated learning experience geared to meet your organizational requirements.
Right up front we do a thorough needs analysis to specify your "must have" objectives, and to identify the situational needs that are unique to your company culture. We are then able to build targeted solutions that deliver your learning outcomes.
Most of our programs are developed from a base of research-based, generic training materials. This allows us to customize quickly and inexpensively. Based on our reliability and results, we have built a foundation of credibility with organizations across Canada.
Give us a call at 1-800-257-4916 to have us partner with you in building programs that maximize your organization's effectiveness or learn more about joining our experienced program design and facilitation team.
Dr. Gail Levitt - Senior Facilitator
Dr. Levitt has devoted her career to bridging the gap between communications theory and practice in business and government. Her success in this niche derives from her own previous career in both worlds. Dr. Levitt worked for twelve years in communications management for two international fortune 500 companies. For the next decade, she was a university instructor specializing in business and technical communications for adult professionals.
"Dr. Gail" has earned a solid reputation as a versatile, energetic, and adaptive facilitator who inspires and challenges participants to enjoy the process of learning the "what" and the "why" as well as the "how." She collaborates with each client to ensure that participants are actively engaged throughout the process of learning, testing, and applying concepts, tools, techniques, and new skills to meet the organization's long-term and short-term vision.
Marc Lalande, Senior Facilitator
Marc is an experienced learning consultant, facilitator and trainer with a background in sales performance, change management, customer service, leadership development, communication skills and experiential learning design. He has worked with senior executives and executive teams in the health industry sector. Marc holds the following designations:
• Master in Toxicology (M.Sc.)
• Certified Training & Development Professional (CTDP)
• Langevin Training Generalist certificate
• AMA Management Course graduate
• Accredited Continuing Education planner and designer (CCPE)
• E-learning design certificate (ASTD)
Christina Cavanagh - Senior Facilitator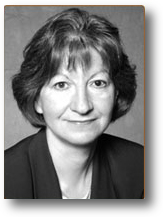 Christina Cavanagh's core knowledge centres on marketing, strategy, communications and consulting. She has built an unconventional career path deploying this combination of skills. From 2004-08, she was executive director of Toronto CFA Society, where her mandate was to become a best practice professional association. Under her tutelage, Toronto won global society awards, 3 years in a row, in 3 of the 4 categories annually awarded – planning, collaboration and innovation. During that time period she also became affiliated with the Rotman School of Management [University of Toronto] where she conducts workshops on public speaking and presentation skills for MBA candidates.
Prior to that, she was a professor at the Richard Ivey School of Business teaching management communications/media relations to MBA and EMBA candidates. She gained notoriety through her practitioner research into workplace email searching for productive solutions to electronic communications and is author of the book Managing Your E-mail: Thinking Outside the Inbox, Copyright © 2003 Christina Cavanagh, John Wiley & Sons Ltd. She is a sought-after guest speaker, having appeared in print, radio and television in North America, Europe and Australia. From 2002-6, she was a part-time columnist writing about workplace email for the Globe and Mail (Inbox Insights). For more information see christinacavanagh.com
Before this, Chris was a strategy consultant with a Big 5 firm, advising companies on growth, new product, and change initiatives. Prior to that, she spent a number of years working in the financial services industry, most notably marketing investment and estate management and international private banking products and services. Chris' expertise in strategy, marketing, and communications has given her a solid base for understanding organizational issues from multiple perspectives.
Gail Travers - Learning Facilitator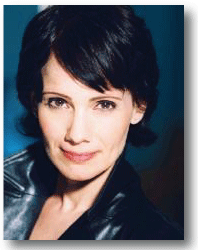 Gail Travers is a sought after international coach and consultant for professionals seeking better results in delivering high impact, engaging and persuasive speeches. With over 10 years of experience as a sales and presentation coach in Seattle, New York and Toronto, Gail's unique methodology is a system that identifies the principles and fundamental truths that combines advanced training in public speaking with acting techniques for highly effective presentations.
Gail's approach to public speaking recognizes, hones and incorporates each person's individual personality and strengths by using her finely tuned perception and understanding. Gail then transforms those qualities into the ultimate connection with the audience. Utilizing acting techniques such as body language and vocal training, Gail will help you deliver a powerful and engaging performance.
Peter Papadogiannis, Ph.D - Program Design and Facilitation

As a consultant, lecturer, and trainer, Dr. Peter Papadogiannis has been involved in a variety of organizational, academic, and athletic settings. Within organizational settings, much of Dr. Papadogiannis' work has been focused on the area of organizational development. His extensive knowledge of psychological assessment and human behaviour has enabled him to help numerous individuals and organizations in strengthening their individual and team competencies. Most recently, Peter was a Senior Research Associate and Training Advisor at Multi Health Systems, Inc. where he consulted on projects focused on Emotional Intelligence training and coaching, talent development, and organizational dynamics. Peter is also the co-author of the Emotional Intelligence Skills Assessment Training Program (offered through 4D Training Resources) and is an adjunct faculty member of psychology at York University and the University of Guelph.

As a sport psychology consultant, Peter has developed various systems and strategies aimed at improving athletic performance. He has worked with numerous professional, Olympic, and amateur athletes and is currently a service provider for the Canadian Sport Sciences Institute and is a member of the Canadian Sport Psychology Association.