Workshops & Assessments
Activities
Reproducible Programs
4D Training Resources provides organizations interested in improving problem-solving and decision-making skills with a variety of options:
Resources for Internal Trainers/Facilitators
You're an experienced facilitator and looking for ways to introduce an experiential component to an existing program or you would like to introduce a new program. We have solutions ranging from quick profile assessments to one - three hour workshops or multi-day programs. All assessments and workshops come complete with Facilitator Guide, PowerPoint slides, as well as a Takeaway Participant Guide.
Experienced External Facilitators
You're responsible for developing people within your organization. You see a fit with a specific program or set of programs offered by 4D Training Resources and a desired outcome. Your preference is to bring a facilitator experienced in delivering these programs into your organization.
Custom Course Design
Your charged with identifying opportunities to achieve organziational goals through development of its human resources. You would like to use one of these programs as a foundation for building an internal training intitiative.
If one or more of these options describes your needs, call us at 1-800-257-4916.
Problem Solving Skills - Assessments/Workshops
Off-the-Shelf or Facilitator-led
Force Field Problem Solving Model
Participants learn a 5–step process to guide them from defining a problem to creating action plans for strategies, and help them make their organizations more productive.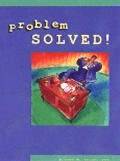 Problem Solved!
Problem Solved! is a 25-item assessment providing participants with an easy-to-use, 5-step problem-solving process. By using this process, individuals can identify and monitor their skill level at each step.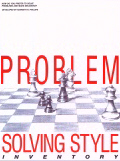 Problem Solving Style Inventory
This 30-item instrument allows individuals to gain insight on their dominant and supportive styles of solving problems and making decisions in their work units or teams as well as receive feedback from others.

25 Problem Solving & Decision Making Activities
Provides the tools to enhance these skills, using a variety of self-analysis assessments, survey instruments, structured experiences, and teaching resources.
Download - Customize - Reproduce
Affordable Materials for Soft Skills Training
Complete training materials in a customizable, reproducible file format. Introducing the Reproducible Training Resource Library, a collection of customizable and reproducible programs. Each program comes ready to train, complete with a Participant Guide, Facilitator Guide, and PowerPoint® presentation. Titles are half to full-day programs on the topics you need to deliver today. The simple click-thru license agreement allows you to use the content within your organization on an unlimited basis.
Buy any individual program for $399 or all 80 programs for $7,500. Learn more about these Reproducible Training Programs or call 1-800-257-4916 to order.
Dynamic Decision Making (1 Day Program)
Using a case study approach, this course offers straightforward, easy-to-follow process designed to improve the way you make business decisions or any decision that can help you reach your goal.

Creative Problem Solving (1 Day Program)
Course participants will learn how to integrate creativity with analytic thinking for effective problem solving, and to develop critical thinking skills.